The 7th International "Natural Radiation Environment" Symposium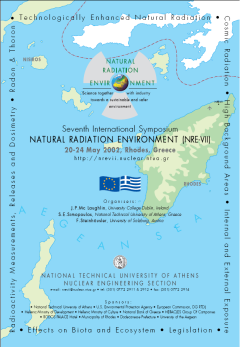 The Nuclear Engineering Department organized the 7th "Natural Radiation Environment" International Symposium, in collaboration with University College Dublin and Salzburg University, in March 2002.
The Natural Radiation Environment Symposium series is one of the main scientific events in the area of Environmental Radioactivity. Symposium topics cover, among others, the following areas:
Environmental radiation measurement
Radioactive polution and dosimetry
Technologically Enhanced Naturally Occuring Radioactive Materials (TENORM)
Cosmic radiation
High background areas
Internal and external exposure
Effects on biota and ecosystems
Legislation
More than 250 scientists from accross the world took part in NRE-VII, which was held in Rhodes, Greece, presenting 296 contributions.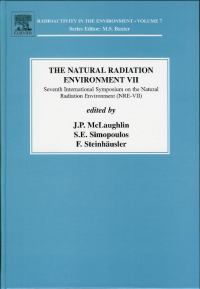 The Symposium Proceedings have been published by Elsevier, as part of the "Radioactivity in the Environment" series.